Raiding is in fact a form of farming because you will focus mainly on gaining resources more than gaining trophies. We are presenting you a combined farming raiding guide that will suit you well in collecting enough resources.
The main goal of Raiding is to capture as much resources as possible. Usually gold is more valuable to players as it is much easier to spend gold on instant wall upgrades or on defenses.
The ideal raid use only few troops that targets only specific resources that are easy to take and make nice gains. First factor that is important is amount of resources hat you can take. Another factor is your investments. That means that you will need to calculate cost of your units. Before you start your attack you should carefully pick up the right base to raid and there are certain things that you will need to take into consideration. The first thing you should examine is the total number of resources. If this number is low, simply go to next battle or use clash of clans hack app. It is not just a total sum of resources that are important, you must take in consideration how difficult will be to obtain them. If there is enough resources in a base you should see if they are in storage. Finally, when you collected all relevant information you need to make final decision, would you attack all not.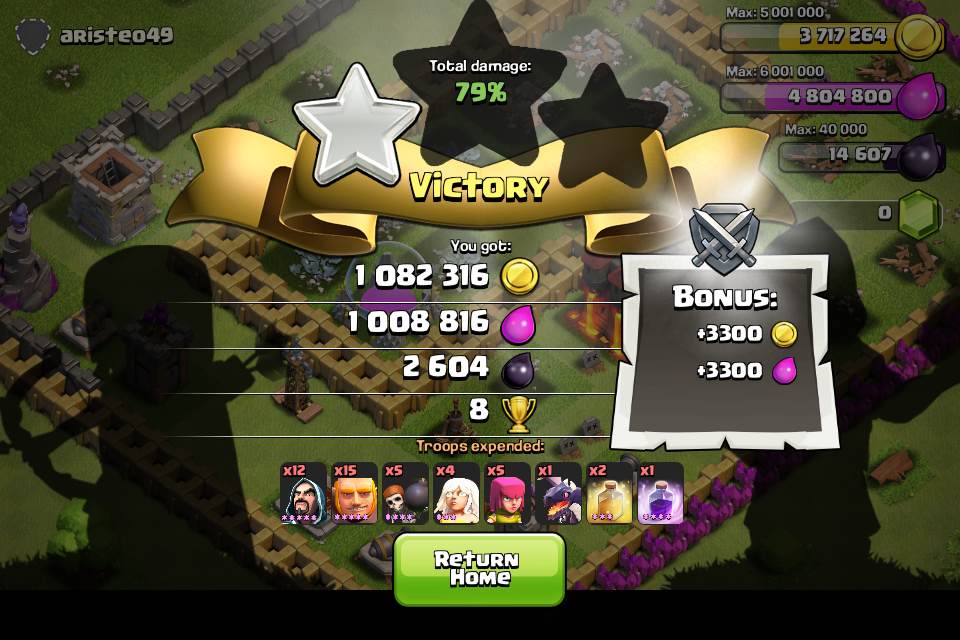 You should calculate risk and reward ratio and decide your further actions. If you decide that you should attack next thing to consider is Army deployment. They are several strategies for successful farming. First one is based on two Giants, four wall breakers, barbarians, goblins and archers. Use your archers to take down exposed buildings, barbarians to take turret fire and goblins to steal resources. Another variation of this strategy is to increase the number of Giants in your Army. It is slower and more expensive strategy, but you will be able to attack stronger basis and get larger amount of resources.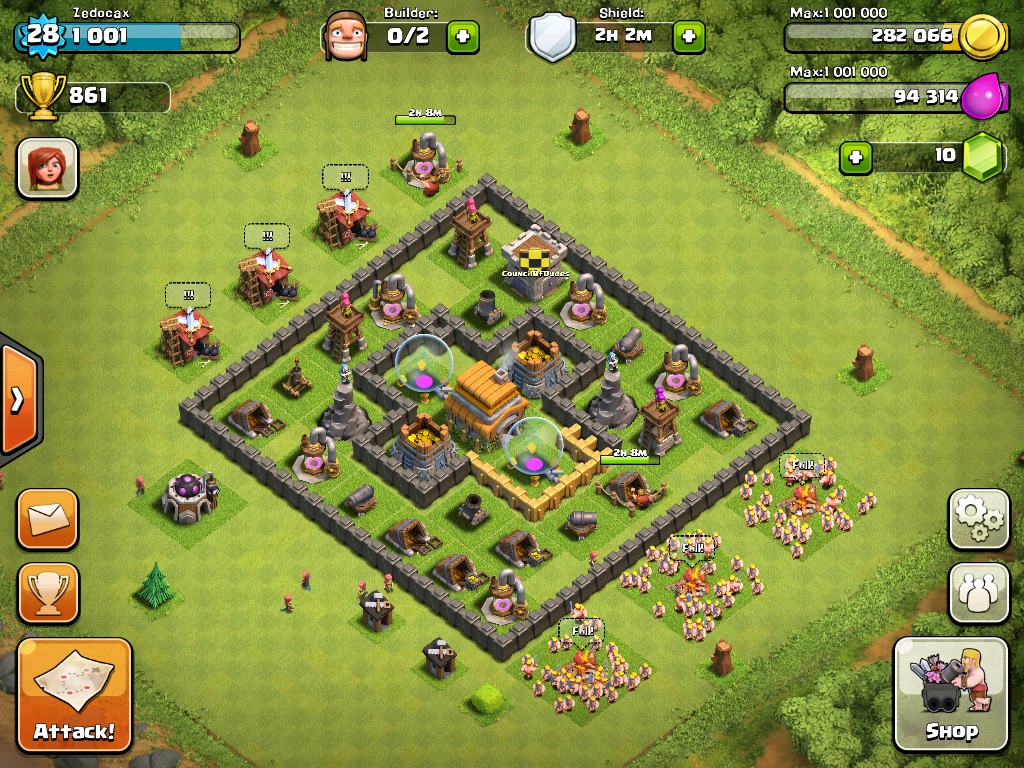 Third variation of strategy is to use four wall breakers, one healer, Giants, archers, barbarians and goblins. Do not deploy your Giants and healer immediately, wait for the right time to deploy them. Very interesting farming strategy is deploying 10 wall breakers and goblins for the rest of the Army. You should look for high resources and just deploy your goblins. However, beware of upgraded Wizard Towers because they can annihilate your Goblins in several hits.In this short tutorial we presented several very effective raiding strategies within Clash of Clans. We are sure that if you apply them, you will collect more resources then ever before. Happy raiding!